This post is also available in:

日本語 (Japanese)

Français (French)
The Would-Be Noble
5 acts
adaptation of Molière's play " Le Bourgeois Gentilhomme " (1670)
Hitoshi Nakata
comment
"The Would-Be Noble" is the adaptation of the comic play "Le Bourgeois Gentilhomme" by Molière, French actor, playwright and theatrical organizer in the 17th century to revive it as a piece of Kyôgen, traditional Japanese art. 
To purchase a printed book (print on demand), click on the image below to jump to the URL.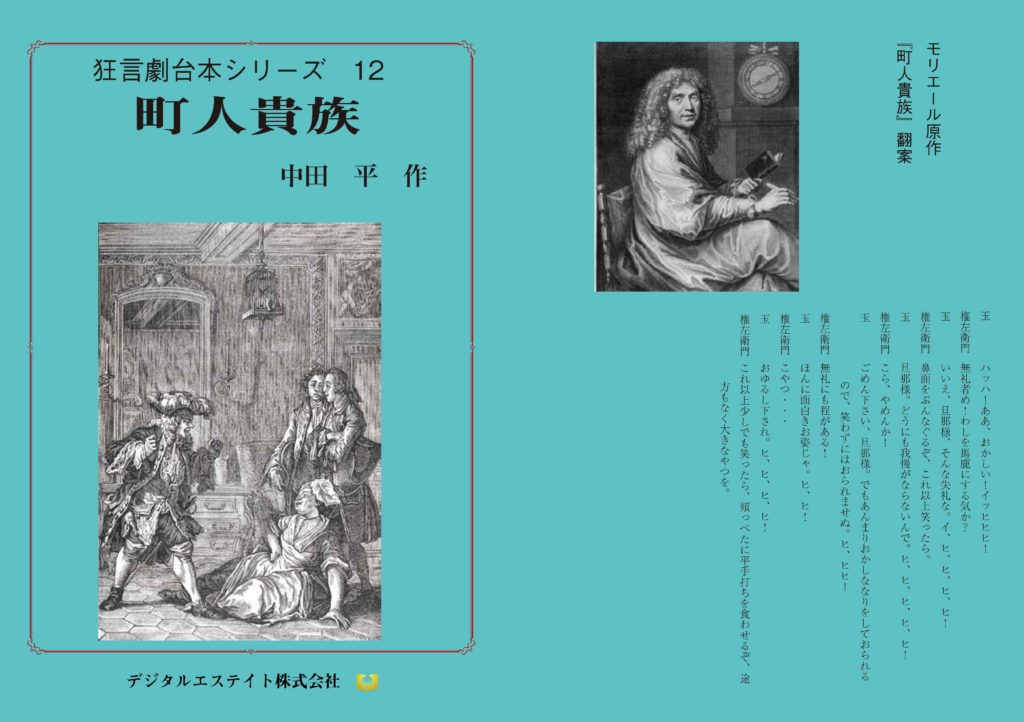 ---
Trial reading
Please enjoy "The Ridiculous Précieuses" in preview.
This preview is allowed to use BiB / i (EPUB READER on your Website) by Mr. Satoshi Matsushima.
---
synopsis