New translation of " The Plague "
This post is also available in:

日本語 (Japanese)

Français (French)
New translation of " The Plague "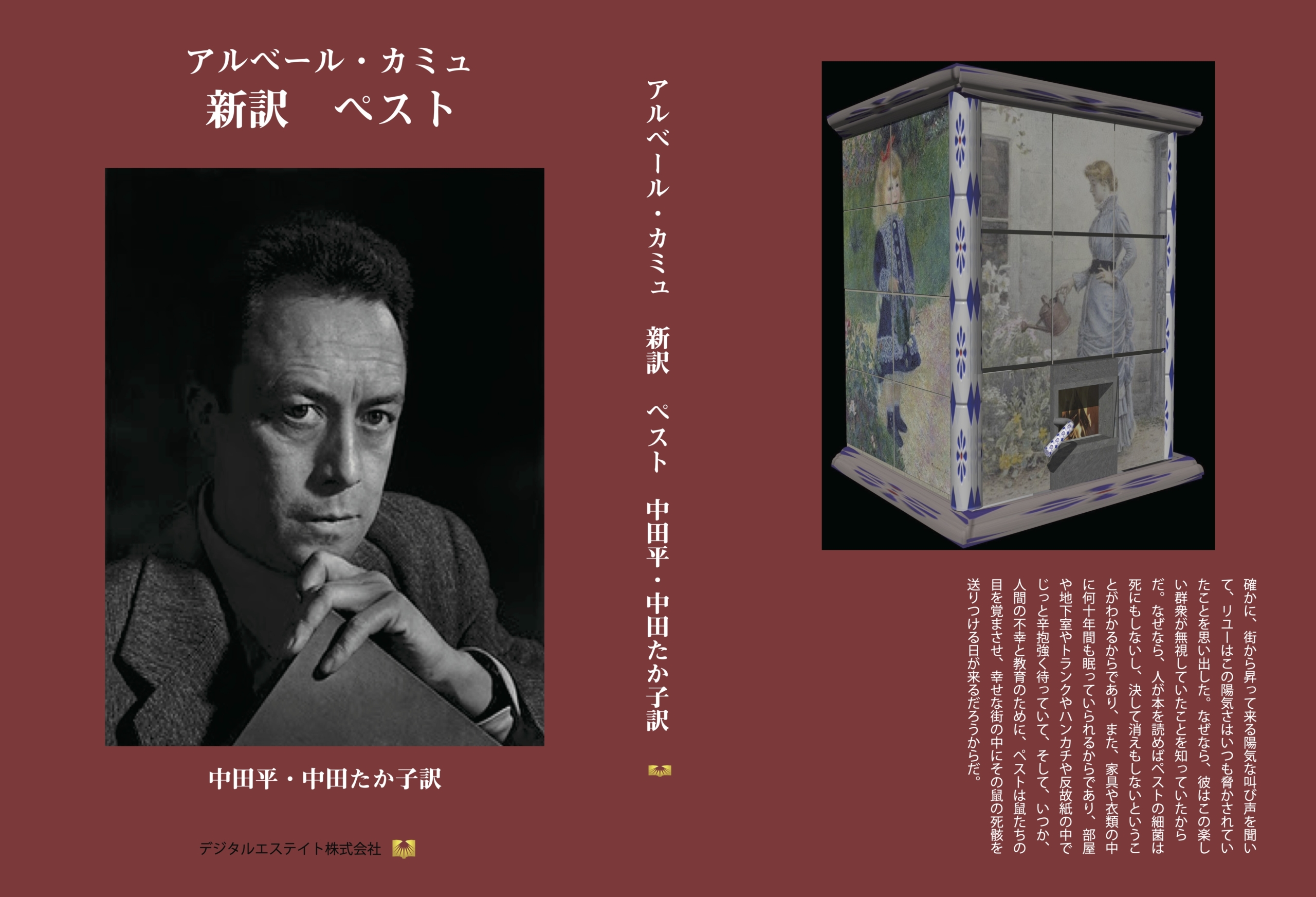 This new translation of " The Plague " was triggered by the fact that Albert Camus's «La Peste» became a hot topic amid the slow convergence of the new coronavirus, which was the first in human history to spread around the world. "Plague" was published in France in 1947, shortly after World War II, and was translated into Japanese in 1950. At that time, the novel seemed to be an anachronistic novel that turned its back on conflicts between nations such as the war, the Russian Revolution, and the Jewish affairs. The ability of translators to translate into Japanese in a short period of time can be highly evaluated, but it is certain that the old colors and lack of information that reflect the background of the times cannot be denied. At that time, the plague, which was buried in the Cold War and the conflict, predicted that an unprecedented event could actually spread to countries with different political ideas and systems, so to speak, to spread disasters equally. In today's new coronavirus, we are once again amazed at Camus' foresight. After reading the original text to the end, we were impressed that Albert Camus wrote a work 73 years ago that seemed to predict the current state of the world we are seeing. 
We hope that this new translation will be an opportunity for Japanese people of the same era to read "The Plague" again.
---
Trial reading
Please enjoy "Message from Saint-Exupery" in preview.
New translation of " The Plague "
This preview is allowed to use BiB / i (EPUB READER on your Website) by Mr. Satoshi Matsushima.
---
 Published by the e-book
---