CALIGULA of Alexandre Dumas
This post is also available in:

日本語 (Japanese)

Français (French)
CALIGULA
tragedy in five acts in verse with Prologue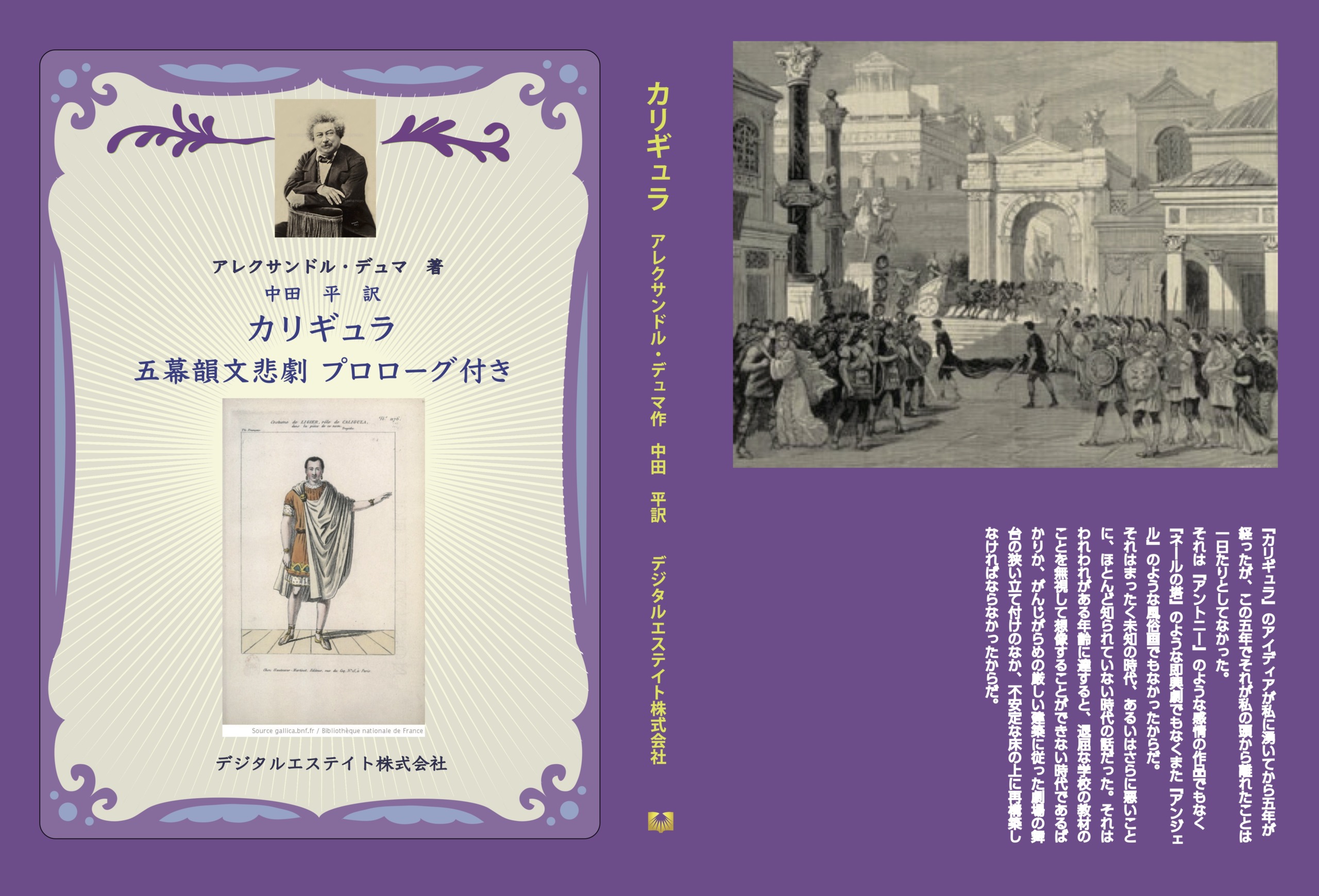 ---
---
It has been five years since the idea of "Caligula" occurred to me, and in the past five years not a day has gone by that I did not take care of it.
Because it was no longer, like Antony, a work of feeling; like the Tour de Nesle, an improvisational drama; nor like Angèle, a painting of manners.
It was a whole unknown era, or, worse still, little known; a time which, when we reach a certain age, we only see again through tedious memories of college, and which had to be reconstructed on the shifting terrain of the theater, within the narrow limits of the stage and according to the severe architecture of the units.
---
---
Trial reading
Please enjoy "Caligula" in preview.
This preview is allowed to use BiB / i (EPUB READER on your Website) by Mr. Satoshi Matsushima.
---
 Published by the e-book
---